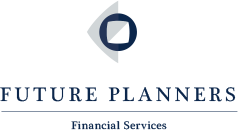 CAREFULLY PLANNED STRATEGIC ADVICE AND HANDS ON SERVICE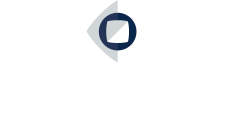 CAREFULLY PLANNED STRATEGIC ADVICE AND HANDS ON SERVICE
MEET THE FUTURE PLANNERS TEAM
Established in 2011 and based on a collective century of experience in financial services, we are a financial planning firm focused on delivering strategic advice and hands on service. We assist in all aspects of financial planning and specialise in Self-Managed Super Funds – including property acquisition, Centrelink optimisation, aged care and estate planning. We are owned and operated by management and deeply value the long term relationships we hold with clients. With an average of more than 25 years in the financial services industry, our clients benefit from the combined experience we bring to the table. Expertise and integrity are the keys to our business approach.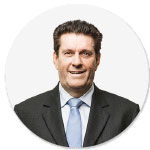 I started in the insurance industry in 1974, well before the Financial Planning industry as we know it now, was conceived. In those days, superannuation was only available to government employees and the executives of large companies. There were very few 'investment products' available and as few as 5% of our population actually invested in the share market. The main methods of saving were the bank account and perhaps a whole of life or endowment policy through one of the big insurers.

Time has moved on, legislation has changed many times since then, superannuation guarantee contributions have been introduced, industry super funds, managed funds and investment platforms have become the norm. Nearly all individuals still working and many who are already retired hold a range of different shares and investments in their super funds. Many own investment properties – it's no longer confined to the very wealthy. The population in general are exposed to much more information about money and planning, so have a far greater opportunity of achieving financial health than those who went before us.

Of course, being exposed to loads of information does not necessarily translate into an understanding of financial markets, tax matters and the wide range of options that are available. With added opportunity has come added complexity, so whilst greater access to information has been welcomed, it is easy to get lost and confused.

As I look back over my career in the Financial Services industry, the two constants over the years have been the need for educated and unbiased advice and the willingness to serve the client. Our business has been built on providing these services to our clients.

My role in the Future Planners team is to help our clients achieve their particular goals and objectives in a manner that is timely, systematic and problem free. I make sure they are kept up to date and informed about legislation, markets and any tasks that we are working on for them at any particular time. I get a buzz out of meeting with both current and new clients and chatting to them about what their requirements and plans are. I ensure that our processes are maintained and our compliance responsibilities are upheld at all times and I take pride in our service model and the benefits we bring to our clients.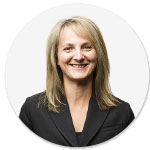 I have worked at Future Planners (and its predecessor business) since 2013. My role at Future Planners is a diverse one, but my main role is in administration, providing valuable support and assistance to our team of experts and more importantly being seen as a "Director of First and Lasting Impressions"(as quoted from one of our existing clients).

I see myself as an honest and loyal team member, willing to go beyond the call of duty to ensure the integrity of the business is maintained. Being in very similar roles throughout my life, it has enabled me to perfect my abilities and sharpen all my necessary skills. I have completed my Diploma of Financial Planning and am now endeavouring to do further studies. I keep my knowledge up to date with online training and on the job training which I hope is all value add for the business.

I do love working as a team member for a company that prides itself on looking after their clients, their needs and the knowledge of sound advice with a personal touch. That is what I really enjoy about my work here, the joy it brings to me when client's goals can be achieved and the satisfaction I see when they are happy with the outcome of the advice. At the same time it is a challenging role and as we grow, I learn more about my abilities and that there are no limitations to our abilities, we strive to be better than our best.

Over the last 10 years I have also had a lot to do with one our Professional Associations – the Self Managed Superannuation Association of Australia – SPAA. Steve and Di have all been on the Committee for that whole time, so our association with this body has been a close one for a long time.

I've learned a lot from my role at Future Planners, but I think the most important thing that I've taken away from what we do for our clients is to follow your dreams and goals. Unfortunately they don't seem to happen by themselves (!), so if you want it, plan for it, follow your plan and you'll get there.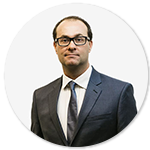 I have been in the role of Chief Investment Officer (CIO) for just over 15 years, having worked through the ranks in a number of organisations before creating the team at FYM/Watershed Funds Management, where I am both Director and CIO.
Clearly the role of CIO is largely analytical in nature. That means that much of my time at work is spent reading and analysing information that comes through from a wide range of trusted sources. I look at worldwide economic and market trends and how they will affect our national economic and market performance today and in the future.
As well as my general CIO responsibilities, I am Portfolio Manager for the Watershed Core Share Portfolio and sit on the Asset Allocation and Emerging Leaders Portfolio committees. Watershed Funds Management have been working very closely with the advisers and clients of Future Planners since 2011, managing their client investment portfolios and advising on optimum asset allocation, both strategic (long term) and tactical (short term).
In addition, we run monthly information workshops for Future Planners' clients called Meet the Man Behind the Money. These workshops give new and existing clients of Future Planners a chance to learn and understand how we manage money on their behalf. They are small workshops, so everyone has a chance to ask questions and they have been extremely successful. We also provide Future Planners advisers with technical support and up to date market information to ensure that clients enjoy a personally managed and carefully risk controlled investment portfolio. We have found that clients have ultimately benefitted from this approach and we look forward to further development in the future.
In my life away from work, I am a proud dad of two boys and enjoy a wonderful family life with my wife and children. Sometimes I even get a chance to fit in a peaceful round of golf!