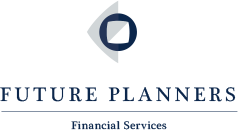 If the answer is yes, it makes sense to invest in yourself.

When you seek financial advice from a professional adviser, you invest in yourself. A good adviser can bring skill and experience to the table, along with a rational and unbiased approach. Using strategies that have been proven over time, along with the latest legislative changes and the opportunities these can bring, an adviser can make sure that you are making the most of your situation.
A range of options designed to benefit you
Unless you request otherwise, an adviser will take all aspects of your situation into consideration and take you through a six step financial planning process of:
Analysing your position.
Identifying and helping you prioritise your goals.
Developing strategic options.
Making recommendations.
Implementing your chosen financial str
Educate and help you understand the basis for recommendations and the flow on effects of your decisions.
Direct you when appropriate.
Support you along the way.
Help you make the best financial decisions throughout life's different stages and situations.
These are some of the strategies that we use. We can help you understand what they mean.
Salary packaging.
Restructuring debt.
Restructuring asset ownership.
Using trusts to protect assets and spread income.
Dollar cost averaging.
Negative gearing.
Off market asset transfer.
Capital gains tax management.
Salary sacrifice.
Transition to retirement.
Super splitting.
Allocated pension management.